Someone Is Wrong On The Internet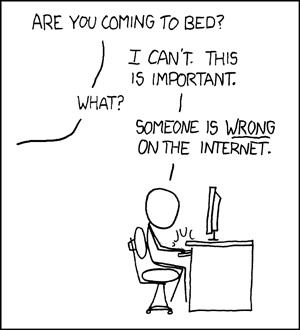 "Duty Calls" on xkcd. There is still so much work to be done.
Please note, some Laughing Squid posts may contain affiliate marketing links, which means we might receive a small share of the sales of some of the products or services that are linked from our posts.
Follow Laughing Squid on Facebook, Twitter and Flipboard