Someone Is Wrong On The Internet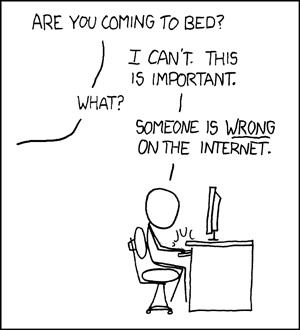 "Duty Calls" on xkcd. There is still so much work to be done.
Related Laughing Squid Posts
Follow us on Facebook + Twitter and Subscribe by Email
Please note, some Laughing Squid posts may contain affiliate marketing links, which means it is possible we will receive a small share of the sales of some of the products or services that are linked from our posts.